STARDOME® - LE 261HD PTZ camera
Weather-proof PTZ outdoor camera with 1080p
Our high definition LE261 Stardome offers you flexible all-round protection: Due to the 1/2.8" 8mm Sony Exmor CMOS and the resolution of 1920x1080 pixels, you will behold pin sharp colour images. You can control the camera via a seperate keyboard, a computer, or a HDTV video recorder - additional wiring is no longer necessary. Of course, you can access and control the camera via network and internet. The rotation rate of this highspeed dome is 500° per second and it can still record images in brilliant HD quality. Despite its intigrated engine, the camera appears unobtrusive with dimensions of only Ø6.69 inch x 6.10 inch. The 20x optical zoom allows surveillance of even the most distant areas. 0.05
Lux
are sufficient for the camera and, thus, not even a nearly complete lack of light will hinder the camera's function. Addtionally, the chassis of the LE 261HD is weather- and impact-proof (IP66), as well as, heated and ventilated.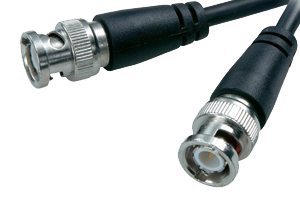 BNC connector technology
Plug and Play - HD quality via your existent CCTV wiring
The new HD video technology transmits up to 2 megapixels via the conventional CCTV coaxial cable. A cumbersome conversion to IP video and network cables becomes unnecessary and, hence, HDTV saves you money. In contrast to IP video, the images are transferred uncompressed and in real time.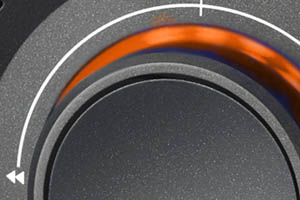 Surveillance anytime, anywhere!
Storage and management of your surveillance recordings
The new digital HD video recorder is able to conduct time and motion controlled recordings with your new HD cameras. The central management software allows you to access multiple recorders plus the connected cameras and displays them dynamically and flexibly on all available monitors.
Included without charge: the SmartVision Software for MacOS and Windows
Multi monitor support: for any number of monitors...
Multi monitor support: for any number of monitors. Arrange your images / windows via Drag&Drop
Modern touchscreen control is possible
The software features a similar interface as the recorder and your webbrowser
Intigration into our XT alarm panels is possible
All windows are moveable