LUPUSNET HD - LE969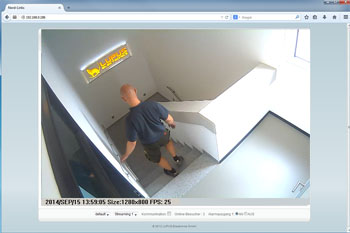 Maximum details - minimal dimensions
Small and unobtrusive IP camera with 1080 - the new LUPUSNET LE969
The LUPUSNET HD - LE969 is a professional 2 megapixels surveillance camera with a resolution of 1920 x 1080 pixels at 30 FPS. This camera is easy to install and trumps with its excellent equipment and unbeatable pricing. Thus, the LUPUSNET HD - LE969 is your reliable ally for any challenge. This mini dome camera has a small, easy to install chassis and an integrated microphone. Additionally, high performance H.264 compression, accessability via ethernet, and 3GPP live streaming guarantee excellent transmissions in any network.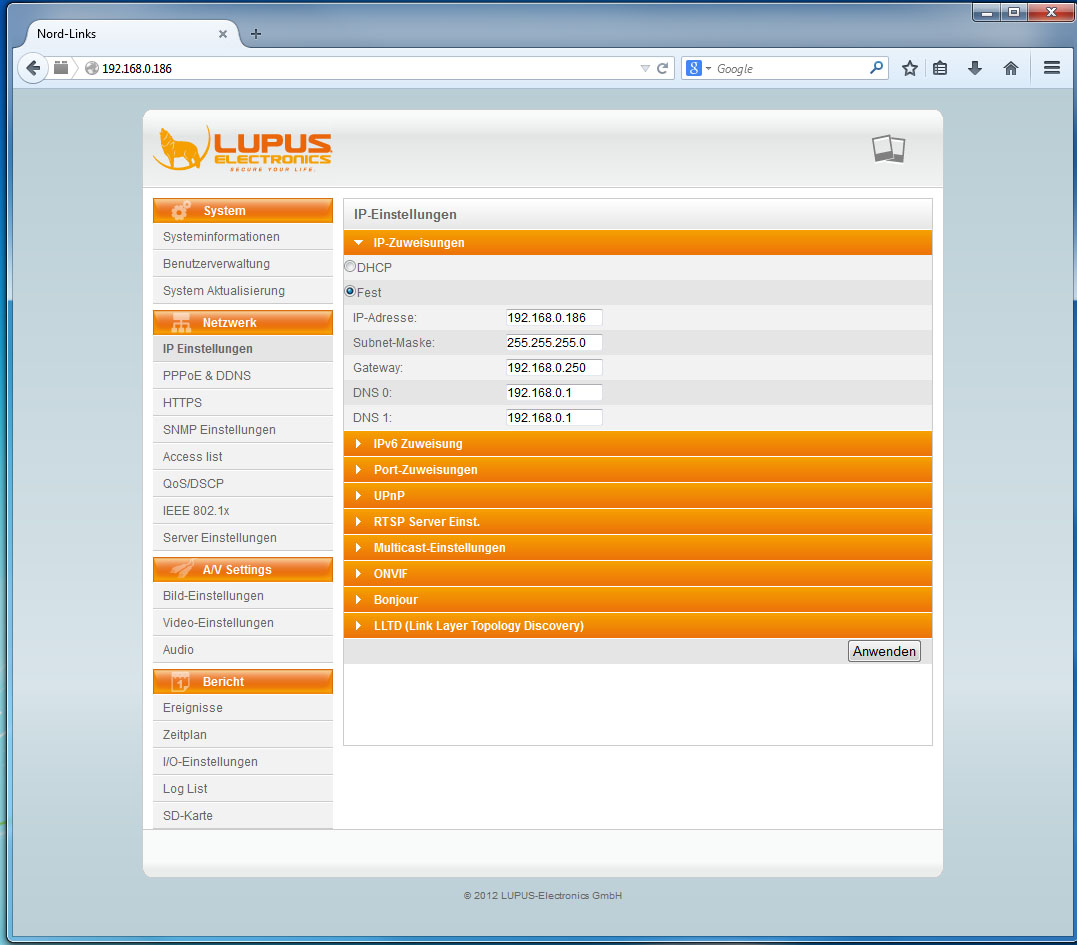 The IP camera menu
Easy to install - easy to use
The camera menu was specially developed to allow simple and intuitive usage of all the functions of this camera series. Nevertheless, if you have any questions, do not hesitate to contact us!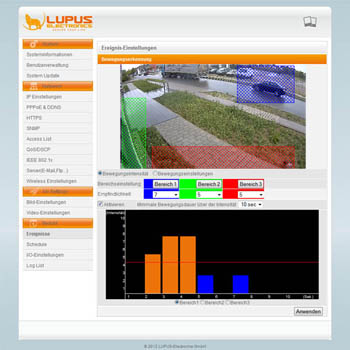 Options: motion detection
The new LUPUSNET HD motion detection
Our IP camera series has a novel motion detection function which will drastically reduce the amount of false alarms. An alarm will only be triggered if an object or person moves for a certain, adjustable amount of time in a defined area. You can adjust the sensitivity (0-10), the intensity (0-10), and the amount of time (instant or 3-10 seconds) required to trigger an alarm. In the example, you see that an alarm will only be triggered if an object moves for at least three seconds and if the amplitude of the motion detection is above the set intensity (red line).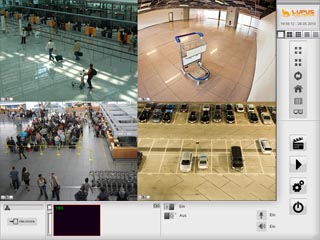 Free of charge: 36 chanel video recording software
LUPUSNET HD Lite - free clientsoftware included!
Supports up to 36 LUPUSNET HD - cameras
FullHD dual monitor support with 1080p
H.264, MPEG4, MJPEG compression
3 different recording options
Calendrical record search
Saves files in AVI and JPG format
Video- and audio-recordings
PTZ control, digital zoom, e-maps
FTP-upload and live stream web integration
Audio broadcast
Dual-streaming (max. resolution in fullscreen, reduced resolution with multiple images)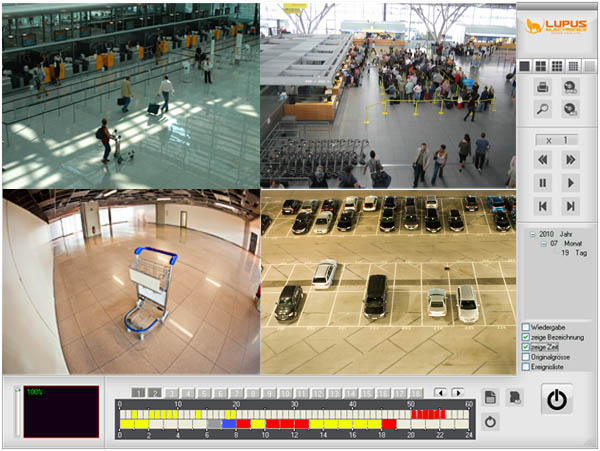 Search less - find more!
Find your video recordings faster
The perfect counterpart of a sophisticated hardware is a professional software. Hence, we include a software which will satisfy all your needs. The search option lists all recordings, thus, you will quickly find any file needed. Additionally, if a motion is registered, the software can protect you from intruders by sending you an email and triggering an external alarm.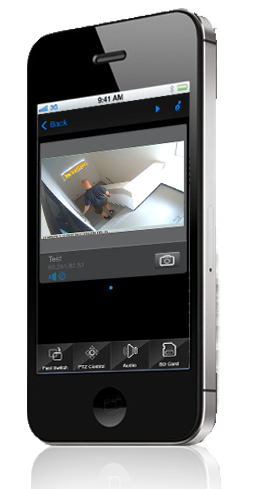 iPhone + Android APP
Free of charge: iPhone and Android APP
Our free iPhone and Android APP allows you to view the live stream of your cameras, to watch and download the recordings from the sd card, and to start an audio transmission.
The APP is compatible with all LUPUSNET cameras (except the LE 200) and all LUPUSNET recorders, as well as, the LE 904 and 909.
You can download the free APP in the following stores: