LUPUSEC - Door contact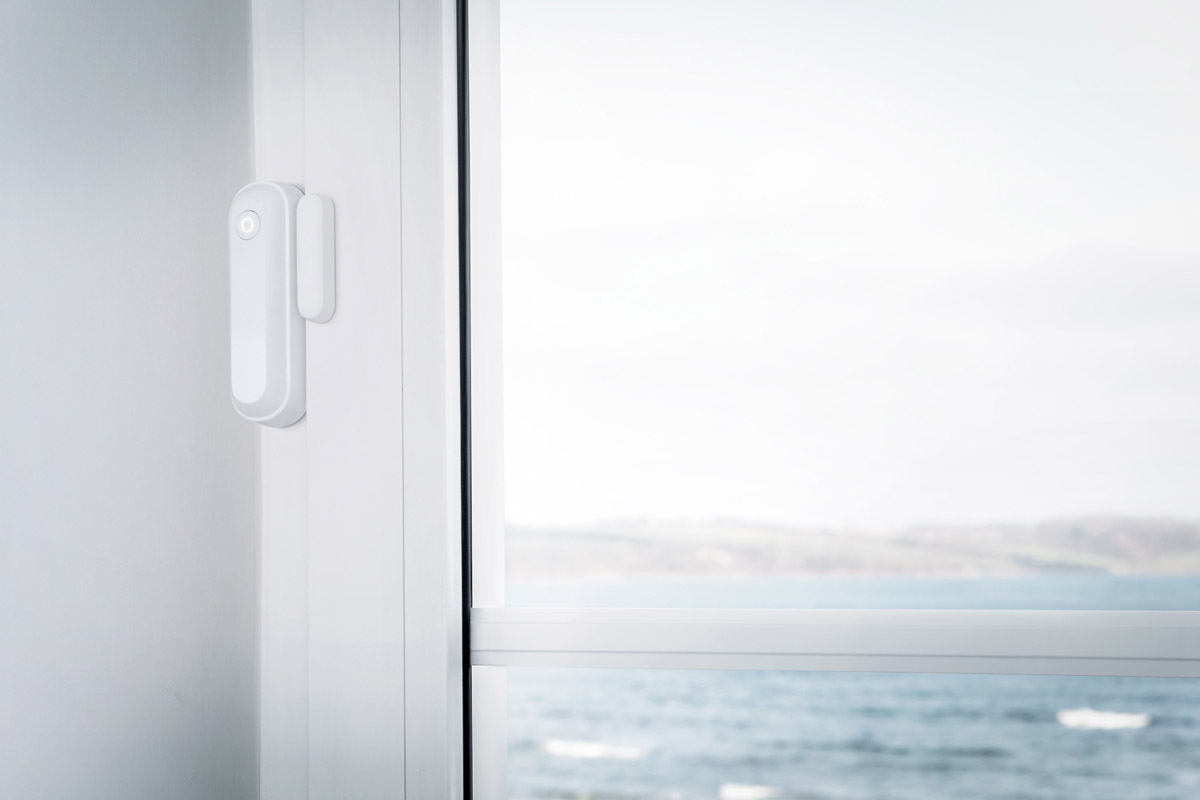 LUPUSEC Door contact
Wireless door contact for your LUPUSEC smart home alarm panel
The LUPUSEC - door contact is an integral part of your alarm system and is used to secure your doors and windows.
The contact consists of two parts: one is fixed at your door or window frame, the other one is fixed at the wing of the door or window sash. Thus, the contact recognises if the door or window is opened or closed. If you install the door contact at the bottom of your window, it is still possible to tilt your window.
You can integrate as many door and window contacts into your XT system as you need (the XT1 Plus features 80 sensor slots, the XT2 up to 240 sensor slots). The door contact is battery powered and connects wirelessly to your XT alarm panel. Hence, you do not need to hassle with any wiring. Simply install the two elements of the door contact and connect them wirelessly with the alarm panel - it's as simple as that!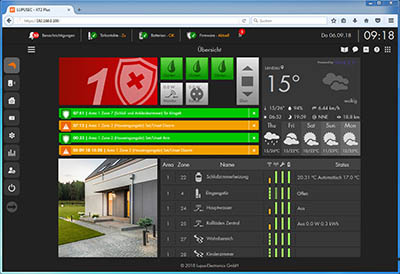 Always informed – the web interface of the XT2 Plus
Fast installation, easy automatization!
Once connected to your XT alarm panel, the door contact sends every status change to the alarm panel. This includes a notification in case of low battery, if the tampering protection at the back of the sensor is triggered, and when the window or door is opened or closed.
Thus, you can create various home automation rules that are triggered if you open a specific door or window. Do you want to automatically switch on the light when you enter your bath at night? Do you want to turn down the heating when you open a window? No problem – the intuitive web interface allows you to quickly create rules like these.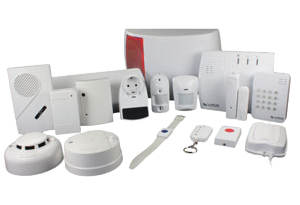 The LUPUSEC alarm system
Broad expandability - The LUPUSEC alarm system:
We offer a wide variety of sensors and accessories that you can control and program in your smart home alarm system. You can integrate door contacts, IP cameras, motion detectors, mechanical and magnetic locks, shutter relays, and heating controls with just a few easy clicks to your smart home alarm panel.