LUPUSEC - Water sensor for XT2 Plus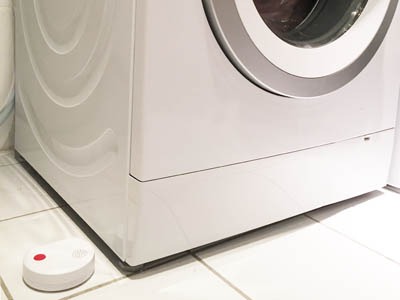 LUPUSEC water sensor
XT2 Plus water sensor
The LUPUSEC – water sensor V2 alarms you dependably in case of flooding and water damage. You simply need to place the water sensor on the floor, e.g. close to your washing machine. Alternatively, you can connect an external, wired probe to the water sensor. Hence, only this external sensor needs to be placed on your floor and you can install the water sensor on a wall close by. Every contact with water is registered by the sensor, triggers the internal siren, and is transmitted to your alarm panel.
The water sensor is battery powered and connects wirelessly to your alarm panel. Hence, you do not need to hassle with any wiring and you can install it at any location on, or close to, the floor. Simply install the water detector and connect it wirelessly with the alarm panel - it's as simple as that!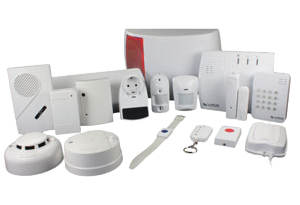 The LUPUSEC alarm system
Broad expandability - The LUPUSEC alarm system:
We offer a wide variety of sensors and accessories that you can control and program in your smart home alarm system. You can intigrate door contacts, IP cameras, motion detectors, mechanical and magnetic locks, shutter relays, and heating controls with just a few easy clicks to your smart home alarm panel.