LUPUSEC - Outdoor keypad V2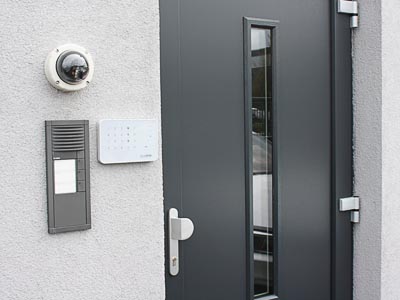 Weather-proof outdoor keypad!
The keypad grants you an extensive control of your smart home alarm panel
The LUPUSEC outdoor keypad is primarily used to control, arm, and disarm your XT2 (Plus) smart home alarm panel. You simply need to enter one of fifty freely selectable PIN codes or to swipe with your personal RFID tag over the keypad.
In comparison to the regular keypad, the main advantage of the outdoor keypad is that you do not need to enter the secured area in order to disarm the alarm panel. Thus, there is no more need to use delay times in high-risk areas.
You do not need to hassle with any wiring. The outdoor keypad runs or batteries or the included 12V mains adapter.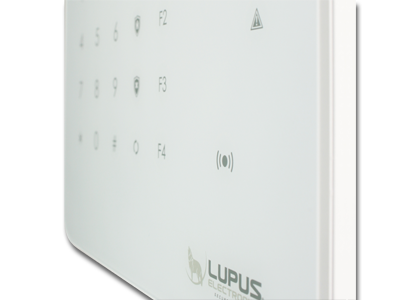 Extensive functionality
Enhanced home automation functions:
The outdoor keypad features four freely programmable smart home buttons (F1 – F4) that allow you, for example, to switch your lights on or off, adjust the heating when you leave, activate the door buzzer, and even trigger complete scenarios. At a touch, the integrated alarm output can be used to e.g. start camera recordings or open your door.
Depending on the PIN code you use, the keypad allows you to control both areas. You define the user rights of the PIN code and of the corresponding RFID tag in the web interface of the alarm panel. Up to 50 Pin Codes per area (up to 6 with the XT1) can be created and assigned an individual name. Hence, in the logs, you can always check who used the keypad and our free APP informs you via push notifications about any change of the alarm panel.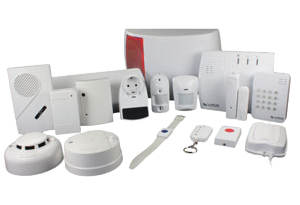 The LUPUSEC alarm system
Broad expandability - The LUPUSEC alarm system:
We offer a wide variety of sensors and accessories that you can control and program in your smart home alarm system. You can integrate door contacts, IP cameras, motion detectors, mechanical and magnetic locks, shutter relays, and heating controls with just a view easy clicks to your smart home alarm panel.