LUPUS – Radiator thermostat V2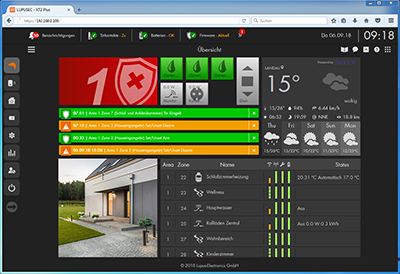 LUPUS radiator thermostat V2: smart heating!
Combine increased comfort and cost reduction: the LUPUS radiator thermostat V2
The LUPUS radiator thermostat allows you to control your radiators with your LUPUS alarm panel. By creating simple schedules, you can regulate your room temperature and adapt the heating periods to your individual needs.
The radiator thermostat is quickly installed: unfasten your old thermostat, screw on your new LUPUS radiator thermostat, and insert the included batteries. Like all our product, the radiator thermostat is connected to your alarm panel with a single push of a button.
Individual schedules allow you to heat only when you really require it. The radiator thermostat recognises if a window is opened or closed. Since you can control the radiator thermostat via your XT alarm panel, you can also turn down your heating when you are already on vacation.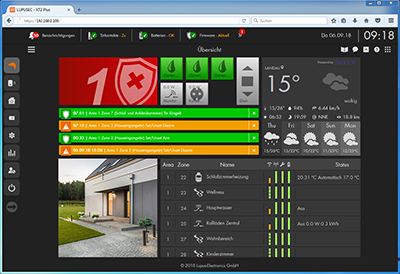 Only heat when you want it
Quickly installed – easy automatization!
Warm and cosy when you are at home, energy saving when you are on not at home.
Adapt the room temperature to your individual needs. You can create a schedule for every day and save them in a profile. Thus, you can always change to the required profile and even return to a perfectly heated home when you come back from your vacation.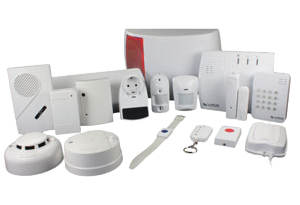 The LUPUS alarm system
Broad expandability - The LUPUS alarm system:
We offer a wide variety of sensors and accessories that you can control and programm in your smart home alarm system. You can intigrate door contacts, IP cameras, motion detectors, mechanical and magnetic locks, shutter relays, and heating controls with just a view easy clicks to your smart home alarm panel.