LUPUSEC - Light switch V2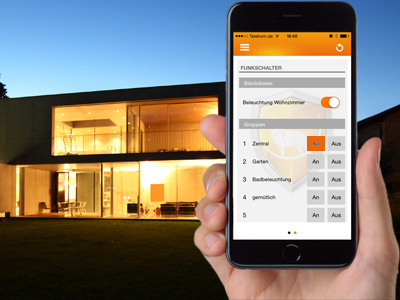 Integrate the lighting of all your rooms into your alarm panel!
Smart lighting! Simple and easy with the LUPUSEC light switch V2
The light switch V2 replaces your existing light switches and allows you to integrate your lights into your XT smart home alarm panel while still being able to control them manually. Once you have integrated the LUPUSEC - light switch V2 into the alarm panel, you can control all connected devides manually via the switch and additionally via browser, smartphone, and tablet. The light switch V2 allows you to control two lights (two separate power circuits). Automatical control is possible as well via smart home rules, e.g. time controlled or when you arm or disarm your alarm panel.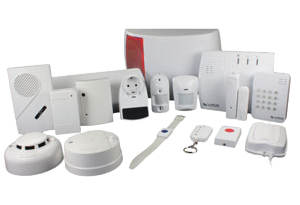 Das LUPUSEC Produktuniversum
Broad expandability - The LUPUSEC alarm system:
We offer a wide variety of sensors and accessories that you can control and program in your smart home alarm system. You can integrate door contacts, IP cameras, motion detectors, mechanical and magnetic locks, shutter relays, and heating controls with just a view easy clicks into your smart home alarm panel.