LUPUS - Temperature sensor with external probe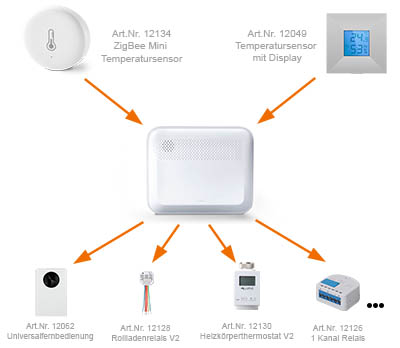 Temperature controlled home automation!
Our temperature sensors allow you to control your devices temperature controlled.
The LUPUS temperature sensor with external probe measures the temperature with an external probe that is located at the end of a 3 meter (3.2 yards) long cable and sends the current temperature every 10 minutes to the alarm panel. This allows you to check the temperature at the probes location from wherever you currently are. The temperature sensor is battery powered (approximate battery life 4.5 years) and is wirelessly connected to the XT smart home alarm panel. Hence, you do not need any wiring for the signal transmission or for the power supply.
The temperature sensor allows you to create temperature controlled automations e.g. for shading (with your shutters and blinds), for the temperature control of your radiators and floor heating, for your air-conditioning. These automations save you money and you will always have a pleasantly temperate home.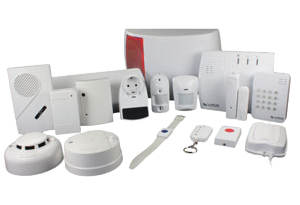 The LUPUSEC alarm system
Broad expandability - The LUPUS alarm system:
We offer a wide variety of sensors and accessories that you can control and program in your smart home alarm system. You can integrate door contacts, IP cameras, motion detectors, mechanical and magnetic locks, shutter relays, and heating controls with just a few easy clicks to your smart home alarm panel.