LUPUS - Wireless Power device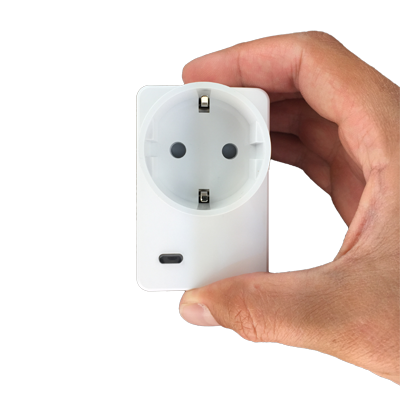 More comfort, security, and cost control!
The clever device for your home: the remote controlled mains socket.
Turn on your coffee machine before you get up; illuminate your home in the night even if you are not at home: The LUPUS remote controlled mains socket allows you to control various electronic devices via your smart home alarm panel, e.g. coffee machines, lights, radio, and many more. The possible options are manifold: you could program the mains socket that all connected standby devices are completely switched off when you arm your alarm panel and switched on again when you disarm the alarm panel. Thus, this smart home function will save you money while you are away. Additionally, you can switch the remote controlled mains socket on or off via your mobile access to your alarm panel.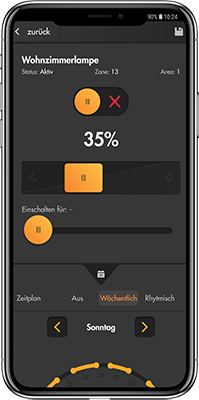 The all new LUPUS-APP
Compatible to other ZigBee 3.0 devices like Amazon Alexa Plus:
The ZigBee 3.0 standard allows you to connect this device to our alarm panel. However, you can also connect it to ZigBee gateways of other companies (e.g. Amazon Alexa Plus).
Easy to install, easy to use
One company – one app – more than 40 products.
Our LUPUS app allows you to control all your devices in a single app. Whether you have a single camera, a complete alarm or smart home system, and multiple network video recorders: you can access all of them with the LUPUS app. The installation wizard assists you when adding a new device to the app - helping you to add new devices in no time. In case of an alarm, you immediately receive a push notification either from your alarm panel, from a camera or a recorder. A single click is enough to access your devices and check what happens: You can access the live video stream of your cameras and check recordings. In the alarm panel, you can check the status of your alarm sensors and of your smart home devices. This turns your smartphone into a remote control for your home. You can even completely individualise the Dashboard of the app to see all information you need at a glance. Additionally, you can control devices of other manufacturers (e.g. SONOS, Philips Hue) that you added to the alarm panel with your LUPUS app.